Zin in heerlijke maaltijd met kaas, maar toch ook in iets zoet? Heb je bovendien niet zoveel tijd om een overheerlijke maaltijd op tafelen te toveren? Of eerder nood aan een snelle snack bij de aperitief? Dan is de camembert met honing in de oven ongetwijfeld geschikt voor jou!
Ingrediënten: 
* Halve camembert
* Brood naar keuze
* Olijfolie
* 1 Verse vijg
* Verse rozemarijn
* Verse tijm
* Balsemienhoning
* Peper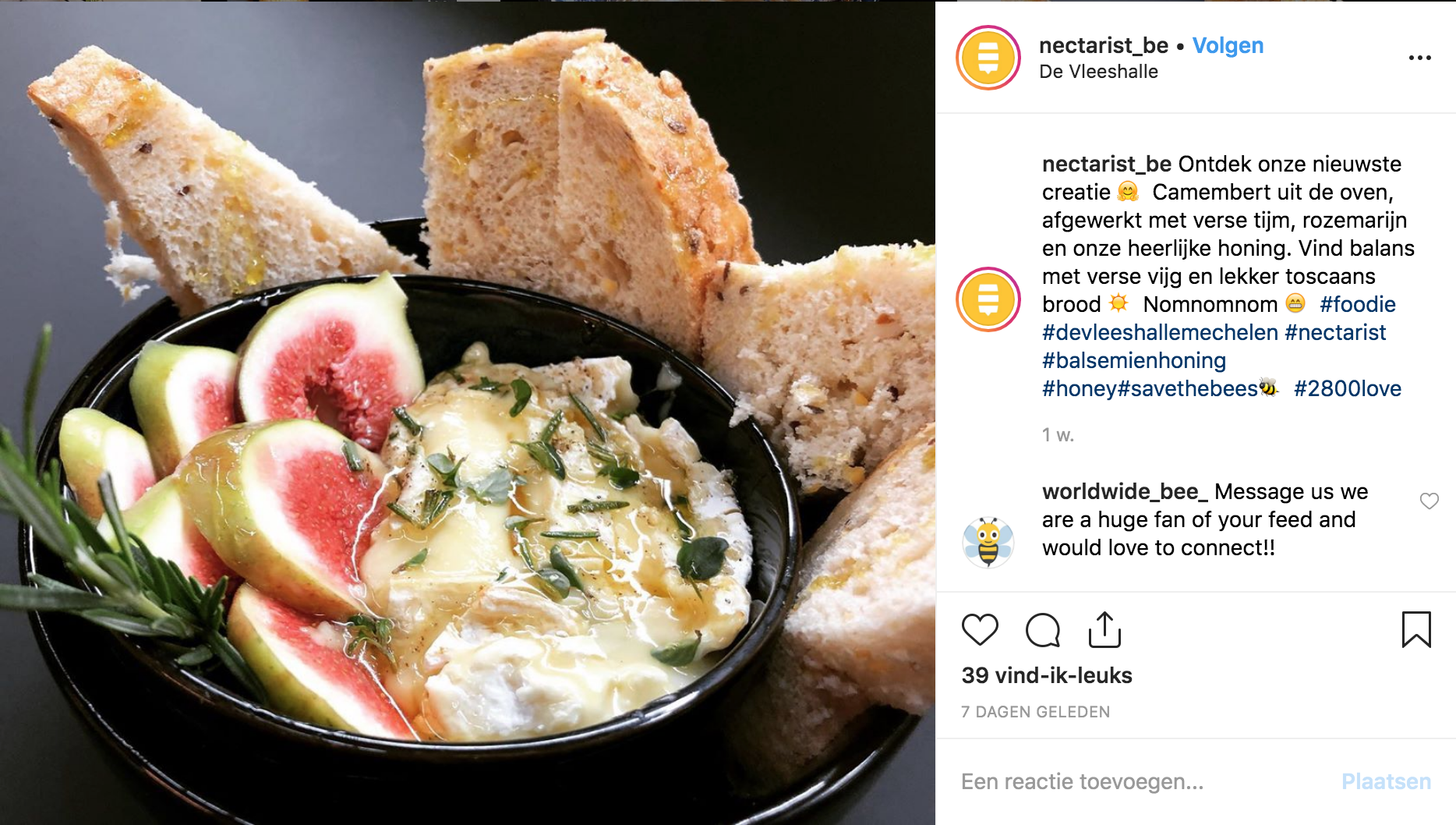 Werkwijze: 
- Verwarm de oven voor op 190°C.
- Plaats de camembert in een vuurvast schaaltje. Kerf de kaas in en besprenkel met wat rozemarijn (grofgesneden), olijfolie, honing en een beetje peper.
- Bak de camembert gedurende 5 à 10 minuten in de oven, tot hij gaat kleuren en zacht is.
- Snijd de vijg in schijfjes.
- Haal de camembert uit de oven. Plaats hem in een schaaltje naar keuze of laat hem in het vuurvast schaaltje zitten.
- Schik de sneetjes vijg naast de kaas.
- Besprenkel met extra honing en verse tijmblaadjes.
- Snijd tot slot het brood in grove stukken en plaats het bij de camembert.
Smakelijk!