Do you, as an organization or company also want to contribute to a more sustainable world? Nectarist is happy to help you on your way with our plan step by step:
1. Ensure biodiversity!
The absolute basis for attracting more butterflies, (solitary) bees and bumblebees is to ensure that these insects can thrive here. Nectarist helps you to plant bee-friendly flower meadows, with great attention to nesting opportunity for these pollinators. This way we ensure that these colorful insects come back year after year.
Temporary nature
Nectarist also helps with the realization of "temporary nature". Vacant land is being transformed into beautiful oases for countless insects and other animals, pending their re-use. Research has shown that these are very valuable areas for the conservation and growth of biodiversity, even if these areas disappear in the short or medium term.
2. Support solitary bees, butterflies and bumblebees!
In addition to sowing native flowers and plants, the butterflies, bumblebees and solitary bees also need to be provided with good nesting sites. Nectarist is happy to help you decide which insects you want to attract by placing the right insect hotels. You can find our full range of insect hotels on our website.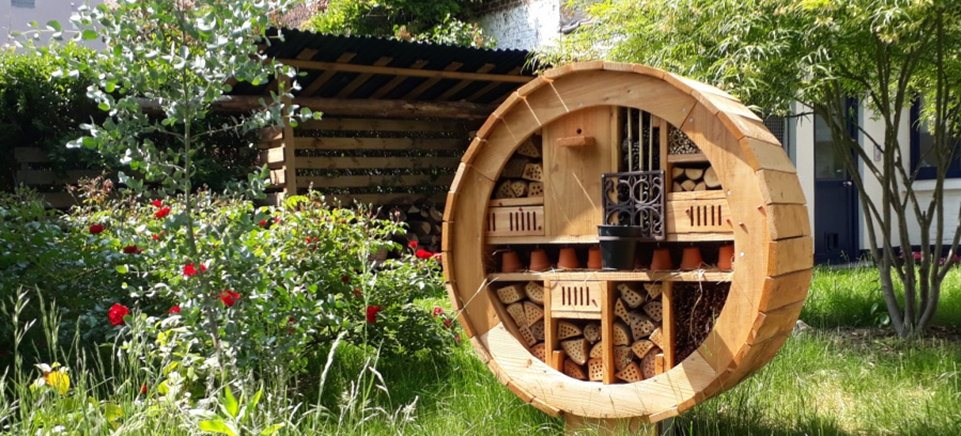 3. Adopt honey bees
Honey bees are also struggling. Fortunately there are many hobby beekeepers who take care of this problem. Do you want to dive into the wonderful world of the honeybee? Then become godfather or godmother of one of our bee colonies.
How does it work?
Thanks to your godmother or godfather sponsorship, a new bee colony sees the light of day at our apiary or at your company's location.
• The bee colonies are maintained by experienced beekeepers.
• They also bring extra bee suits for people who want to take a look at the hives.
• We will keep you informed of the health of the bees via photos and videos.
• We take care of administrative obligations, such as registering with the FASFV, insuring and drawing up the contract.
• Nectarist provides workshops to harvest honey from the bees with you.*

• Your company or organization will then receive a third of the honey in personalized jars of 250g.

• The perfect gift for your employees or customers.

• We also provide something extra for our godfathers and godmothers during our doors open days!

Ideal to show your green heart as a company and to let your employees enjoy the bees with you.
Our valued partners: Technopolis, Qualiphar, ODTH Logistics, Joker Reizen, Artexis - Easyfairs.

Are you interested? 
Contact us via [email protected]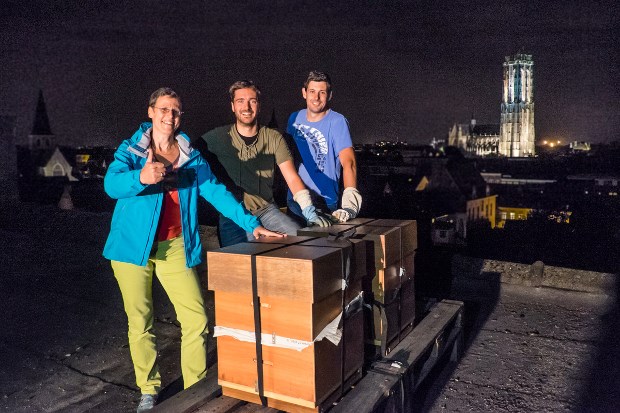 * Our city bees overwinter on their own honey. Harvesting therefore only happens if enough honey remains.