A sustainable way to store your food or pack your sandwiches.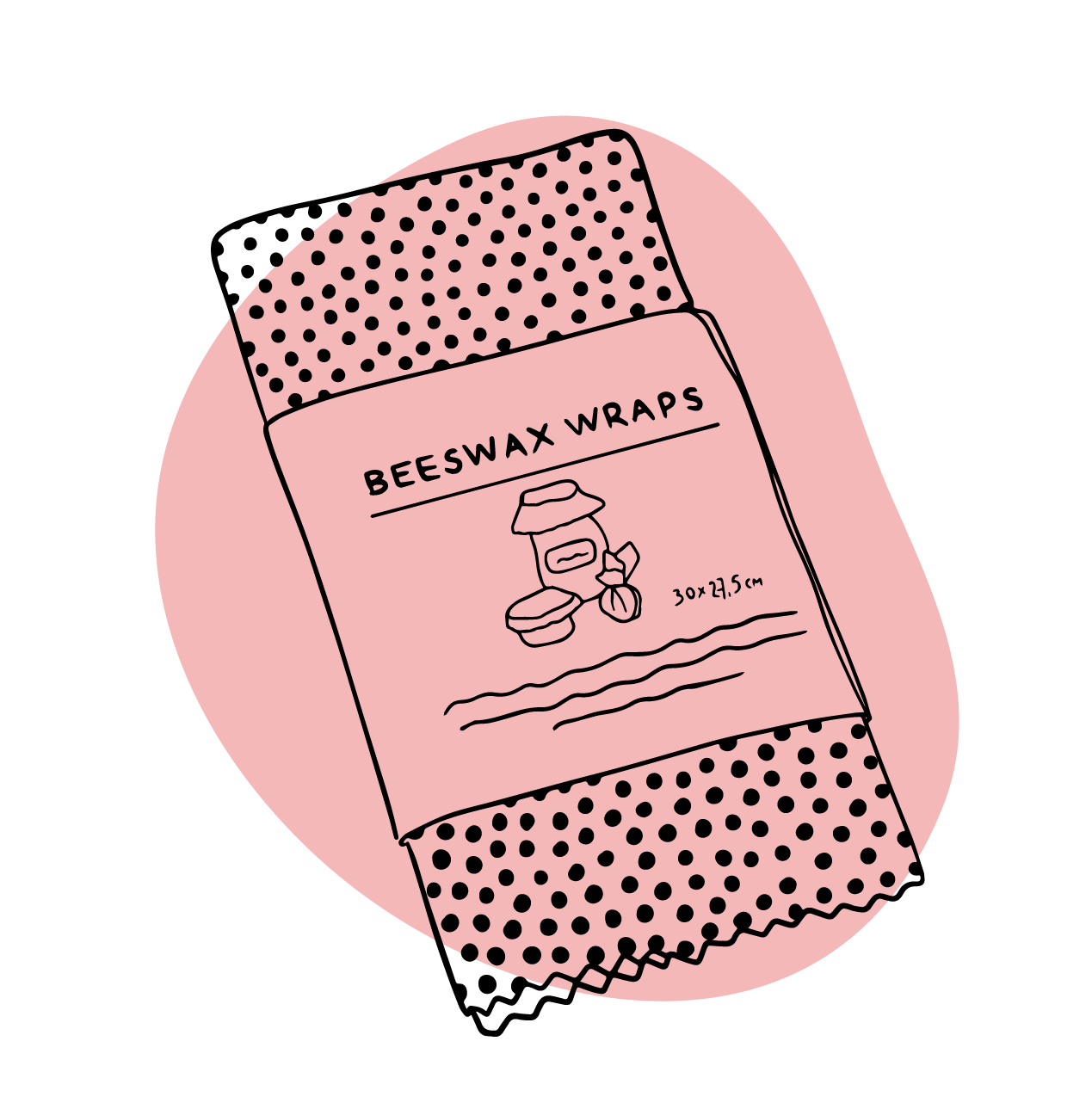 A sustainable way to store your food or pack your sandwiches.
Beeswax wraps: what is it?
Beeswax wraps provide a modern and environmentally friendly alternative to food storage. Gone are the polluting disposable foils: the natural cloths are made of organic cotton and coated with certified beeswax and Jojoba oil.
The beeswax wraps are reusable and washable. The beeswax and Jojoba oil make the cotton cloths mould resistant to ensure the maximum freshness and long shelf life of your food. Totally hip and perfect for your lunch on the go, to cover your dishes or to store your leftovers!
How to use the Beeswax wraps?
The combination of organic cotton, certified beeswax and Jojoba oil provides a flexible and clingy wrap. But how does that work? You simply shape the beeswax wrap with the warmth of your hands. It requires some patience but the wrap neatly shapes around your food or bowls, after pressing a few times.
Can I clean my beeswax wraps?
Clean your beeswax wrap by hand by using lukewarm water and some detergent. Let your cloth dry well and it is ready for the next wrap!
Please note to not use any hot water and do not put the beeswax wrap in your dishwasher or washing machine. The beeswax melts at too high temperatures, leaving you with a regular cotton cloth.